The house with fingertips

---
Découvrer les solutions Smart Home fournies et installées par Lamelcolor. Vivez un expérience unique et simple d'utilisation en pilotant votre maison du bouts des doigts. Améliorez votre comfort tout en économisant de l'énergie grâce une gestion intelligente de vos composants domestiques.

Vos espaces de vie sont ainsi contrôlable directement depuis smartphone, tablette et ordinateur. Optez pour la solution "Made in Switzerland" développée par Lamelcolor Lahoco afin de profiter d'une solution ouverte et personalisable à souhaits.

Proprietary solution Loxone
Management of blinds, lights, doors, cameras, heating, electrical outlets
Tracking of energy consumption
iOS/Android apps
Web application
Multimedia management
Remote control
Additionnal services with costs
Programmation of the scenes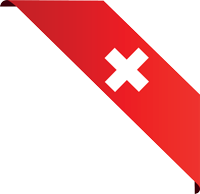 Opened and evolutive solution
Designed in Switzerland by Lamelcolor
Based on an industrial hard-wearing automat
Management of blinds, lights, doors, alarm equipment, heating
Advanced configuration for each floor and each room (useful for business rooms)
Multimedia control (DLNA)
Tracking of energy consumption
Smartphone / Tablet / Desktop
EnOcean, KNX, DALI compatible
Remote control


Tracking of energy consumption
Wireless solution
Management of blinds, lights, doors, alarms
Programmation of the scenes
iOS/Android apps
Web application
io-homecontrol compatible